Why Attend
Join a community of over 1,000 like-minded people at this one-of-a-kind women in tech event.
We believe personal development should be available for everyone and our mission is to make conferences where people can learn, develop and network truly accessible,whilst reframing the narrative of Women in tech to celebrate the amazing role models in our industry.
Reframe Women in Tech Conference enables learning, connection and self-discovery all in a safe, supportive and collaborative space.
Designed by women in tech FOR women in tech we strive to create days designed to inspire, to encourage self-growth and provide practical tangible takeaway advice and actions.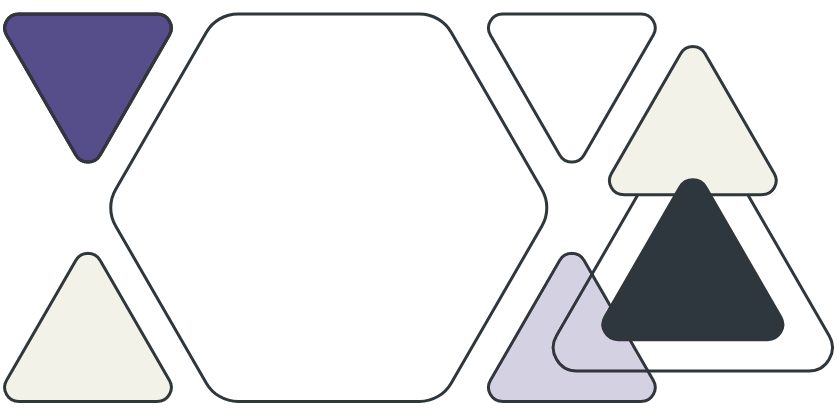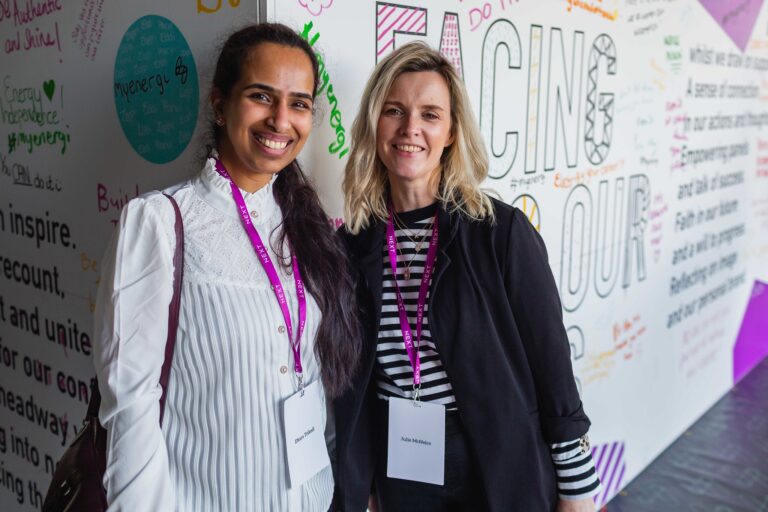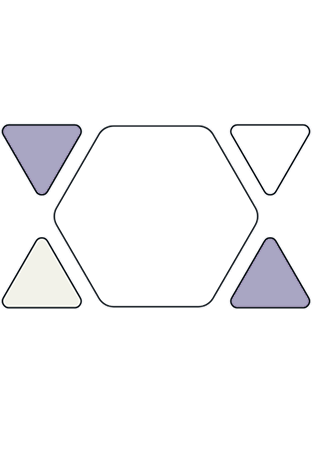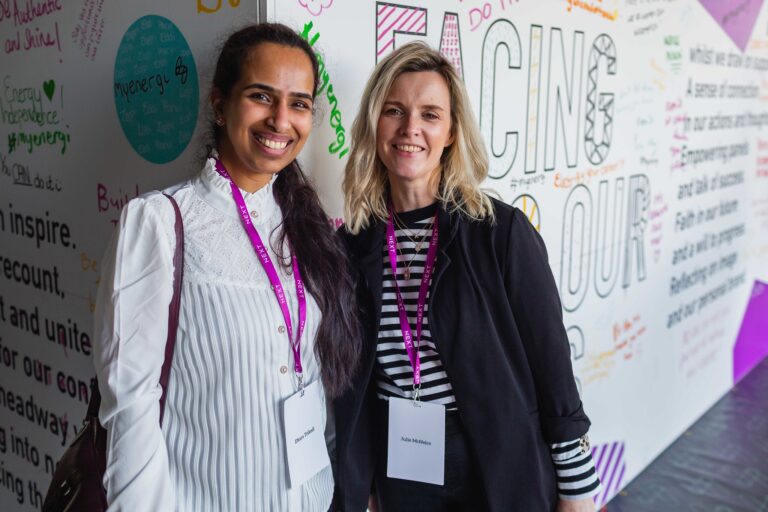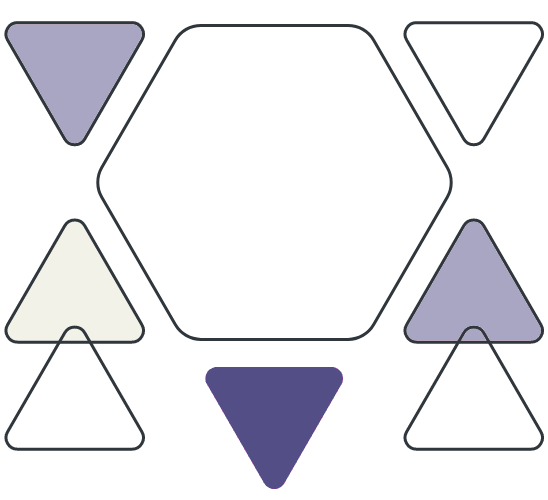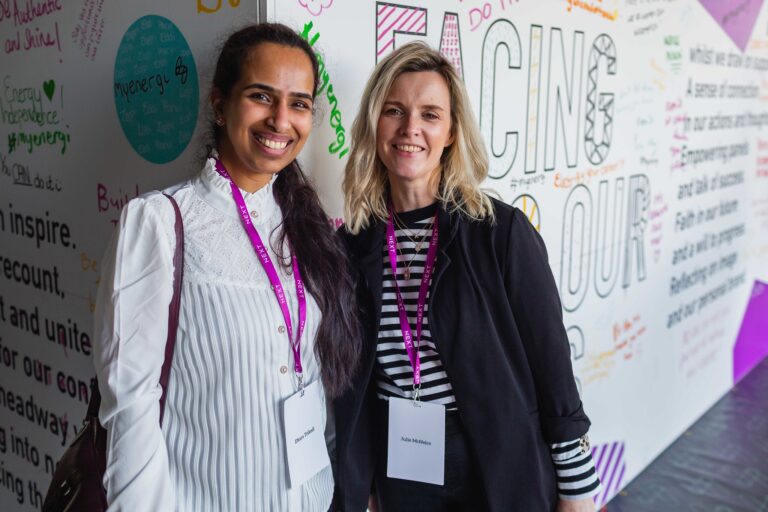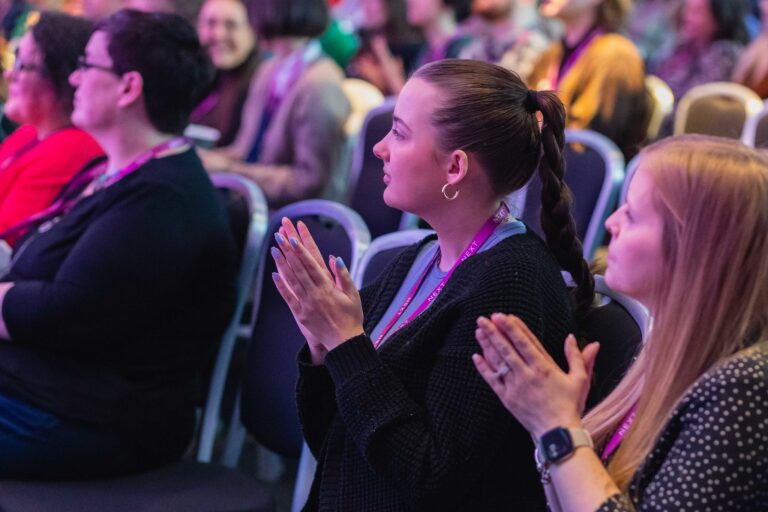 What to expect from London 2023
CREATE
Hear from keynote speakers and panels on a range of topics including addressing failure, male allyship, why we don't talk about money, women in software and more as they share their journeys, personal stories and learnings to support you as you create your own path into or through tech.
COLLABORATE
Dig deeper into the topics which interest you with collaborative workshop sessions designed to get you thinking and working with your fellow attendees, previous workshops have included topics such as introduction to cloud and personal branding.
CONNECT
Make the most of our community and networking spaces and discover a community which goes way beyond events. Join in with informal networking activities and show your support fellow members of the community by visiting our Community Empowerment Stages especially designed for first time speakers
"It was great to start the conference as a nervous wreck, feeling like a total impostor, and leaving on Friday afternoon full of confidence, loads of new connections, and a new love of what I do"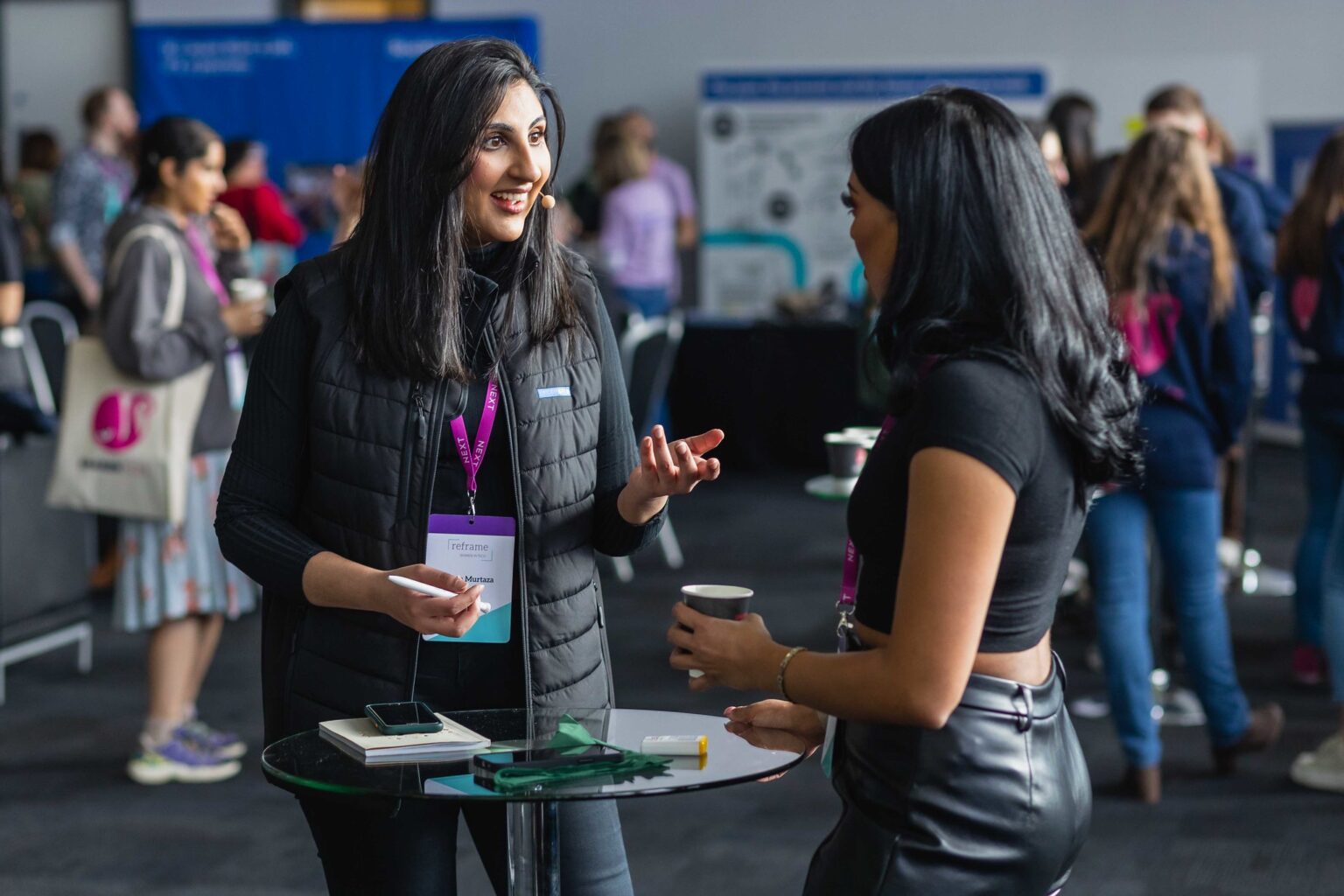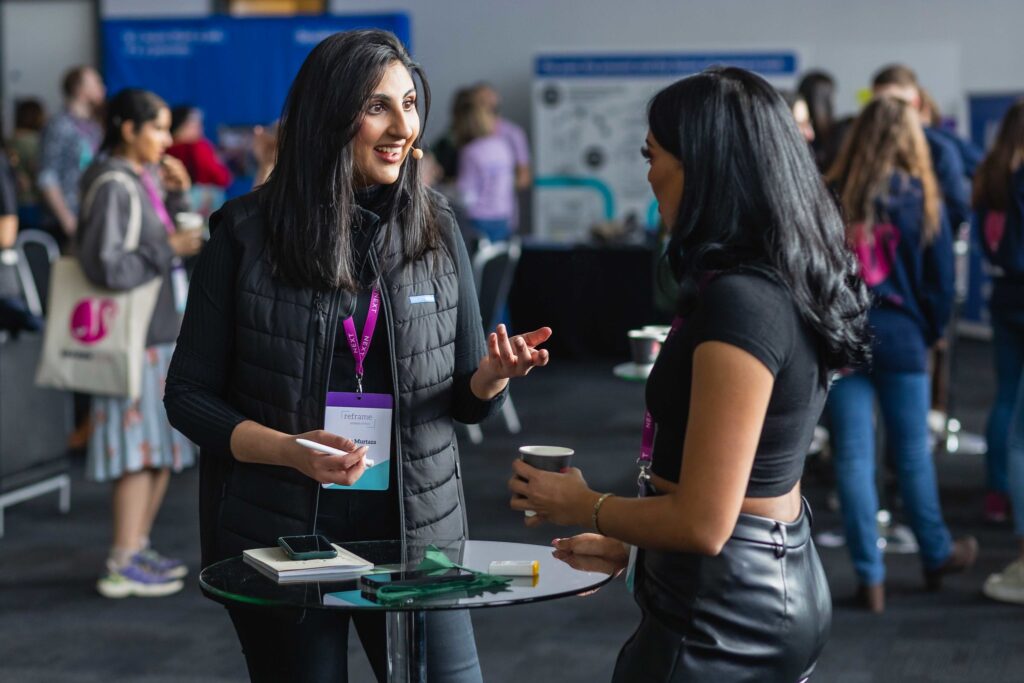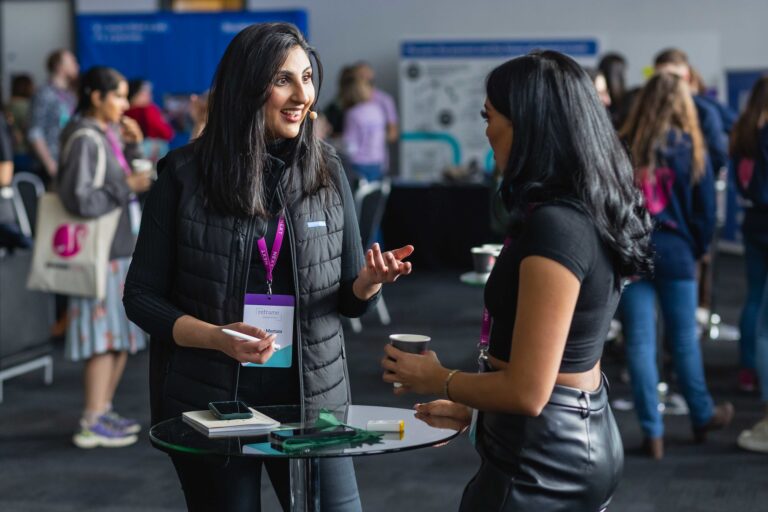 Get involved
We know that enabling change for women in technology starts with focusing on the positive and that's why we want to deliver this conference for the community in a way that makes it as accessible as possible.